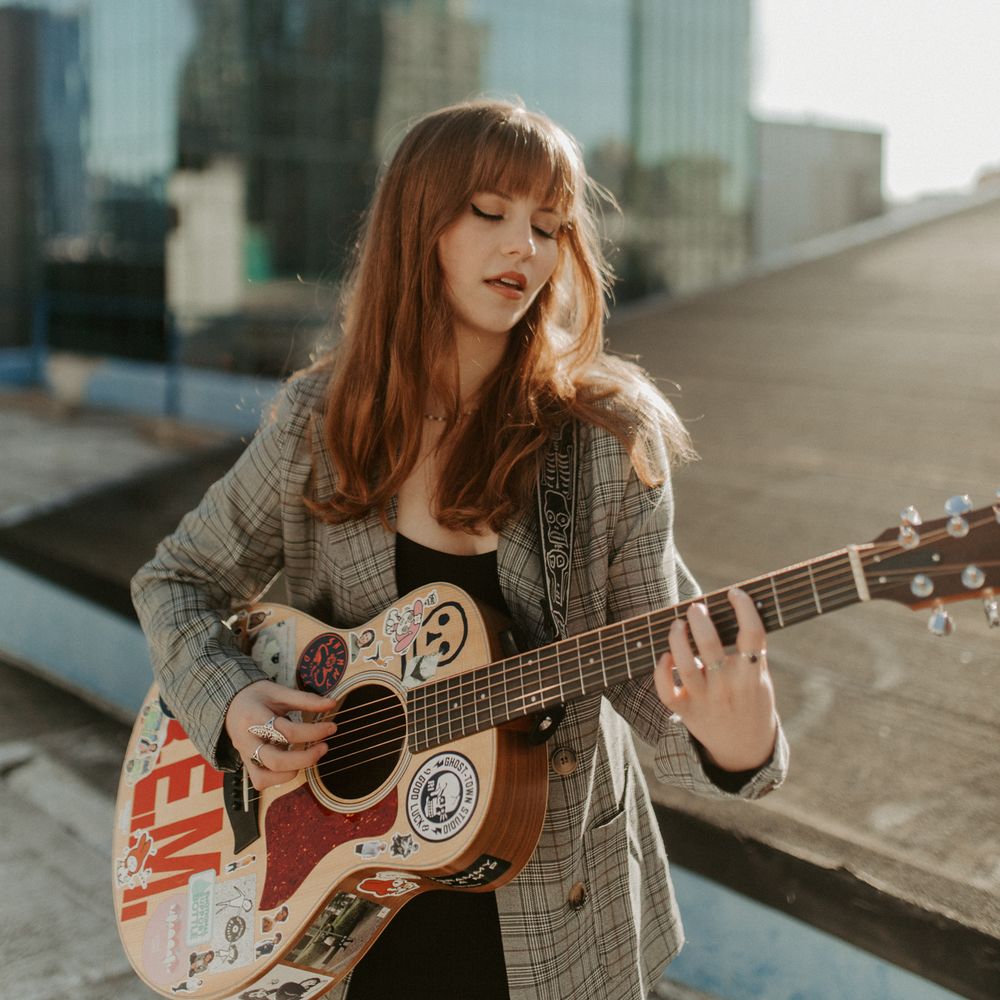 Ava Claire has been charming audiences all over Nashville  since age 11 with her mix of soulful pop original music. Counting  Jade Bird, Ed Sheeran, the Beatles , Phoebe Bridgers and Jason Isbell as some of her current musical influences, Ava Claire has a strong command of her voice and tells her stories with truth and grit.
She played her first gig at the famous Bobby's Idle Hour on Music Row in 6th grade. Since then, she has continued to grow as a songwriter and artist, gracing  stages all over Nashville.
She has spent the last few years honing her craft on not only the violin and guitar, but also the piano and ukulele. She has written dozens of original songs and is committed to growing her body of work while strengthening her musicianship as guitarist and vocalist. Ava Claire is an active member of the Nashville musical community serving on the Board for Tunes for Kidz, a local non profit which provides education and musical instruments to underserved communities in our area. Ava Claire has said lending her time to teaching songwriting and guitar to these children has been a huge source of joy and growth as an artist and as a human.
A Few Past Performances
The Bluebird Cafe
Bobby's Idle Hour
The Listening Room Nashville
Kimbro's Pickin Parlour
Douglas Corner Cafe
The Commodore Grill